X5 vs X7: Which is Better?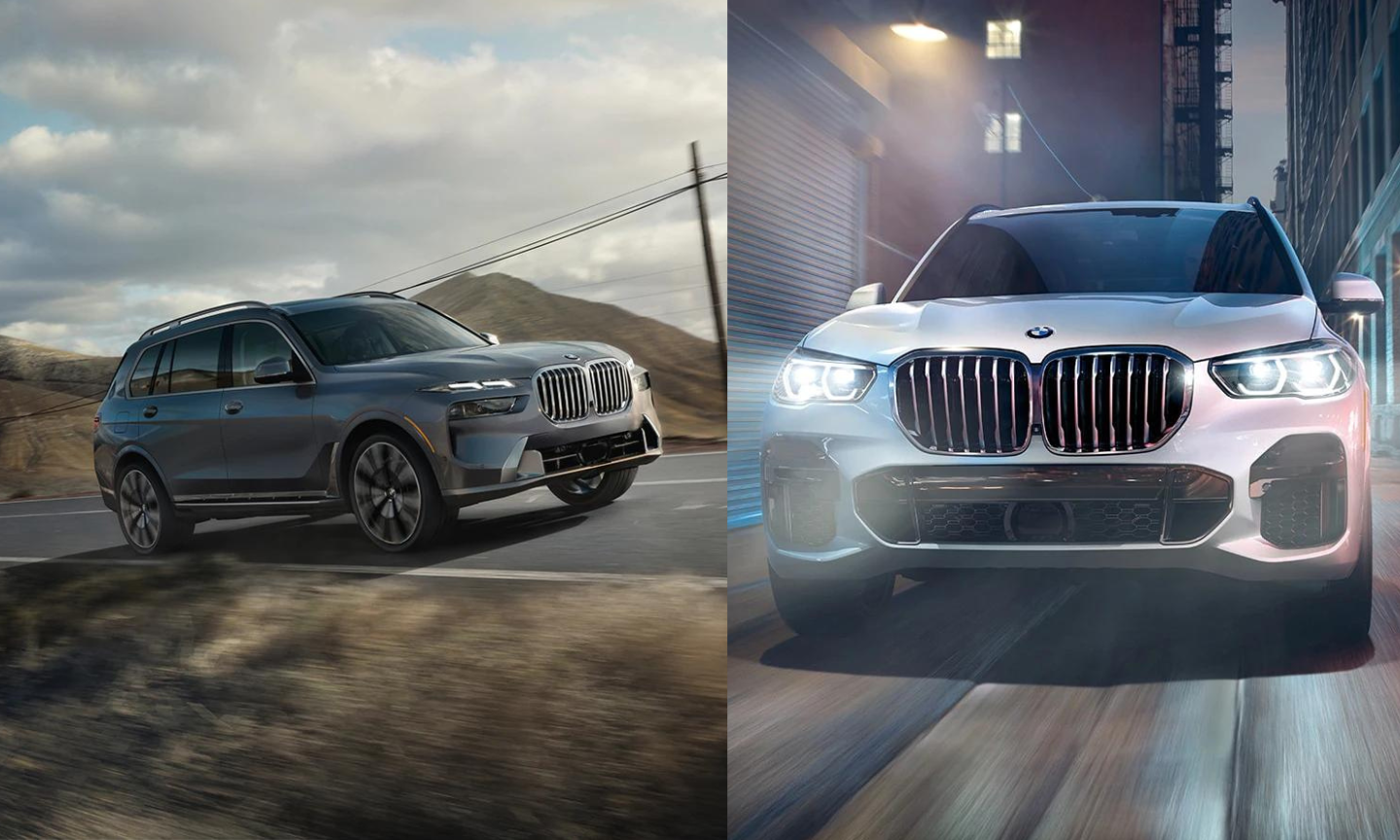 BMW offers so many amazing models, with something in the lineup for everyone. However, knowing which model is perfect for you can be difficult. Today we're comparing two of the brand's most popular models—the X5 and the X7—to give you a better idea of which model would best fit your lifestyle. We're going to take an in-depth look at the features car buyers care about most to help you decide.
Fuel Economy and Price
Fuel efficiency and price are two of the biggest factors for many car buyers. Because it's smaller, the X5 takes both of these categories, but not by much. With up to 26* mpg on the highway and a starting MSRP of $61,600**, the BMW X5 is the best choice for drivers who prioritize cost and fuel consumption. The X7 starts at 77,850** and has a combined mpg of 24*, which is still admirable when you consider everything the flagship SUV offers.
Size and Comfort
For seating, both the X5 seats five while the X7 can seat up to seven. Both offer ample passenger space, but the X7 does edge out the X5 in this category. However, size can be a bit subjective. If you need that extra room and comfort, the X7 is the winner, but the X5 will be a star on city streets and busy parking lots.
Power and Capability
BMW is leading the luxury segment in performance and both these models offer it in spades. The X5 can tow up to 7,200 pounds, whereas the X7 maxes out at around 7,500 pounds. The both 2023 X7 and X5 produce up to 523 horsepower, depending on which model you choose. Of course, more power means more fuel, so it's all about what fits your lifestyle best.
It's hard to choose based on specs alone. We recommend taking a firsthand look at any model you are considering before you make a final decision. The BMW of Silver Spring team is here to make buying the right vehicle for you as easy as possible.
Of course, these aren't the only models in the BMW lineup. Whether you're looking for a sporty SUV or an exciting sedan, BMW has you covered. Contact the BMW of Silver Spring team today or visit our showroom to explore all the models and their differences, to find the perfect BMW for you.
Image Credit: BMW