HOW BMW TAKES CARE OF YOU FOR THE MILES AHEAD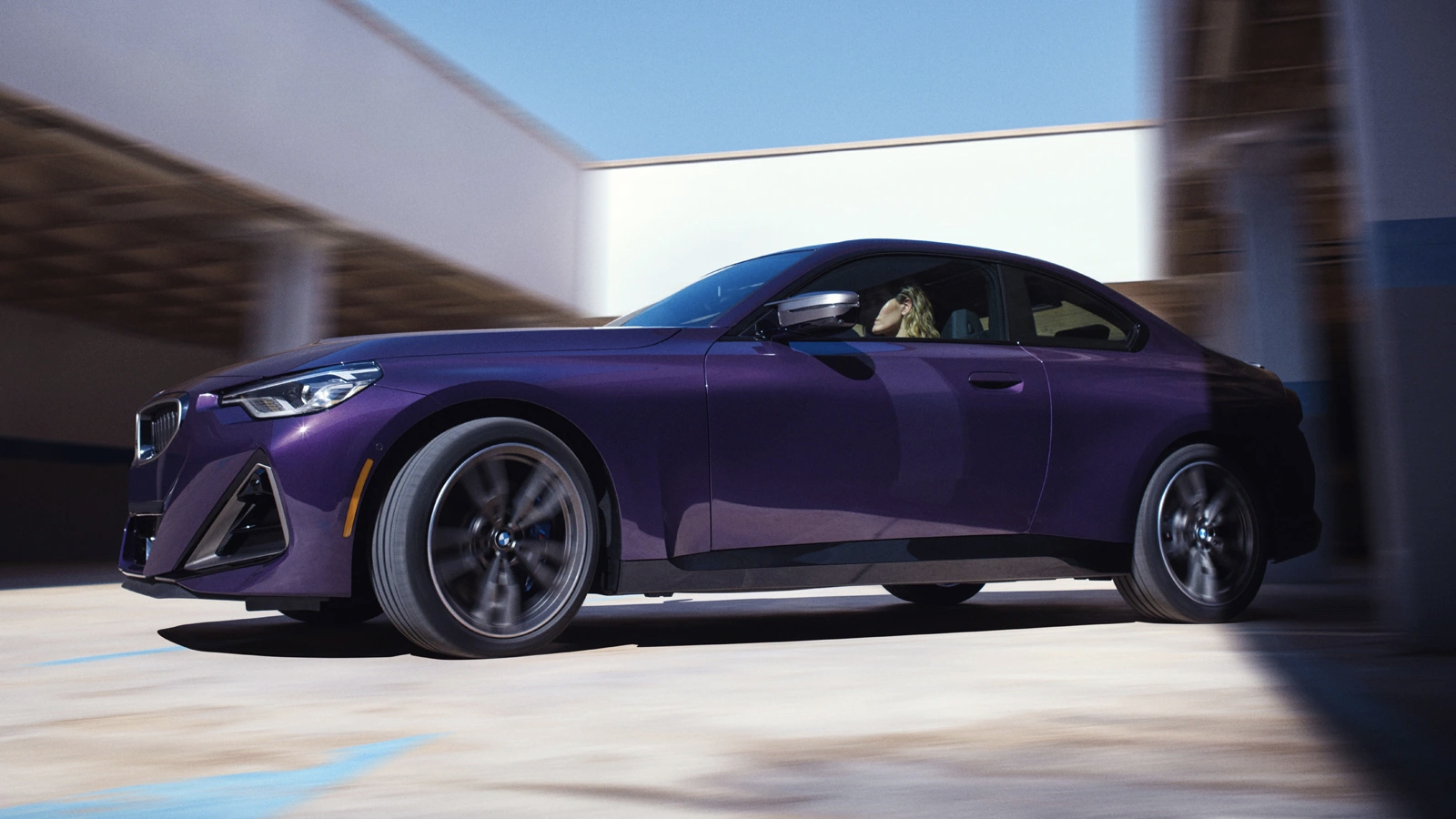 Your next adventure begins when you choose to purchase or lease a vehicle at BMW of Silver Spring and we're dedicated to supporting you through the entire journey. We're here to answer any questions, keep your vehicle running well with our Service Center, and help you choose your next vehicle once your current one no longer serves you. However, did you know that BMW supports owners of its vehicles with outstanding support for years after you purchase a BMW model? Learn more about how the automaker protects you for the many miles ahead.
World-Class Warranty
The BMW New Vehicle Warranty is a testament of faith in the world-class craftsmanship that comes with every one of the automaker's new vehicles. BMW engineers really know what they're doing. Every step of the build process, from paper to production, receives meticulous care from the most well-trained technicians, so much so that BMW feels confident enough to offer its limited warranty on all new vehicles for 4 years or 50,000 miles, whichever comes first. Trust comes standard with every new vehicle.
BMW Roadside Assistance
If you ever have problems out on the road, your new vehicle purchase with BMW means you'll always have a friend to call on. BMW Ultimate Care is included with all new cars and includes emergency roadside assistance, which means you get that benefit at no extra cost for the first 4 years of ownership. Simply call the 24/7 toll-free hotline, and BMW Roadside Assistance will be your knight in shining armor. This service includes help with jump-starting, fuel and operating fluid delivery, locksmithing, tire changing, and towing anywhere in the United States or Puerto Rico. What's more, the tow truck will deliver your vehicle safely to the nearest BMW dealership if necessary.
BMW Ultimate Care & Ultimate Care+
In addition to the comprehensive coverage, you'll enjoy with the BMW New Vehicle Limited Warranty, that peace of mind extends to your maintenance as well with the BMW Ultimate Care. This benefit covers manufacturer-recommended maintenance on all new vehicles for the first 3 years or 36,000 miles. Once you've reached the end of your BMW Ultimate Care, you can choose to extend it with BMW Ultimate Care+, which will cover your scheduled maintenance up to 7 years or 125,000 miles.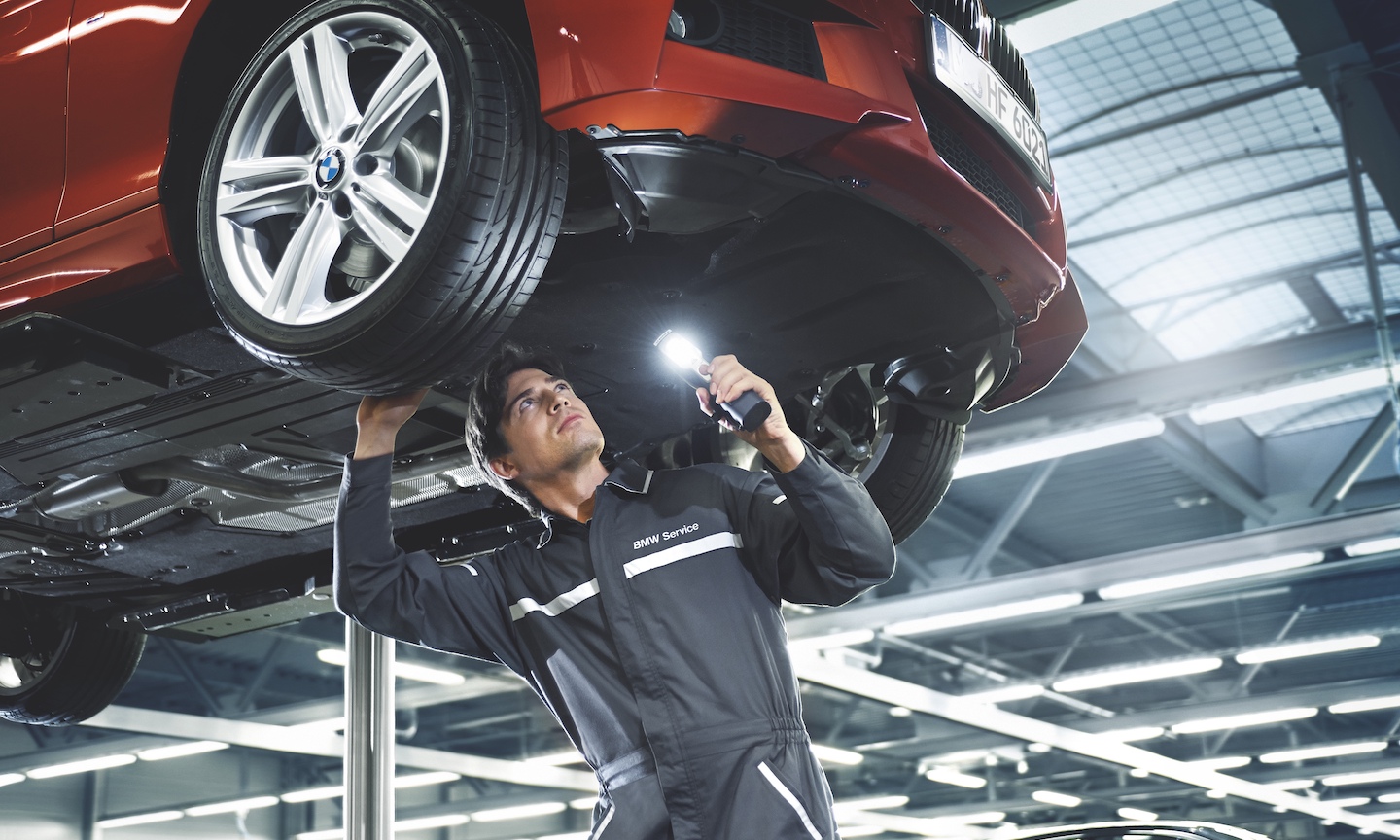 BMW ConnectedDrive
BMW ConnectedDrive lets you stay connected to your BMW, no matter where you are. From planning routes for trips ahead of time to integrating with Amazon Alexa and Google Assistant to keep you on schedule, your vehicle will make sure you get to your destination on time. You can even ask Google Assistant what your fuel range is, or you can tell it to turn on your heat or air conditioning. Once you get in your BMW, you can use the navigation system to find the best places to stop along your route, check and send emails, and manage your entertainment. With BMW Assist eCall, you always have assistance when you need it most.
BMW Genius
Not only does BMW give you ways to stay on top of maintenance and stay connected, BMW Geniuses are your personal guides to every feature in your vehicle. With three convenient options to contact a BMW Genius—at a BMW Center, through the BMW Genius App, or by calling the BMW Genius hotline—your questions never have to go unanswered. These experts can walk you through everything from pairing your smartphone to utilizing the innovative features inside your vehicle; BMW Geniuses are dedicated to helping you get the most out of your vehicle and providing support long after your purchase.
Whether you're in need of jumper cables or directions, BMW has you covered. That's real customer service, and that's why BMW of Silver Spring is proud to be a part of the BMW family. Are you ready to join us?
Image Credit: BMW Marketing Central