FIND YOUR PERFECT MATCH FROM BMW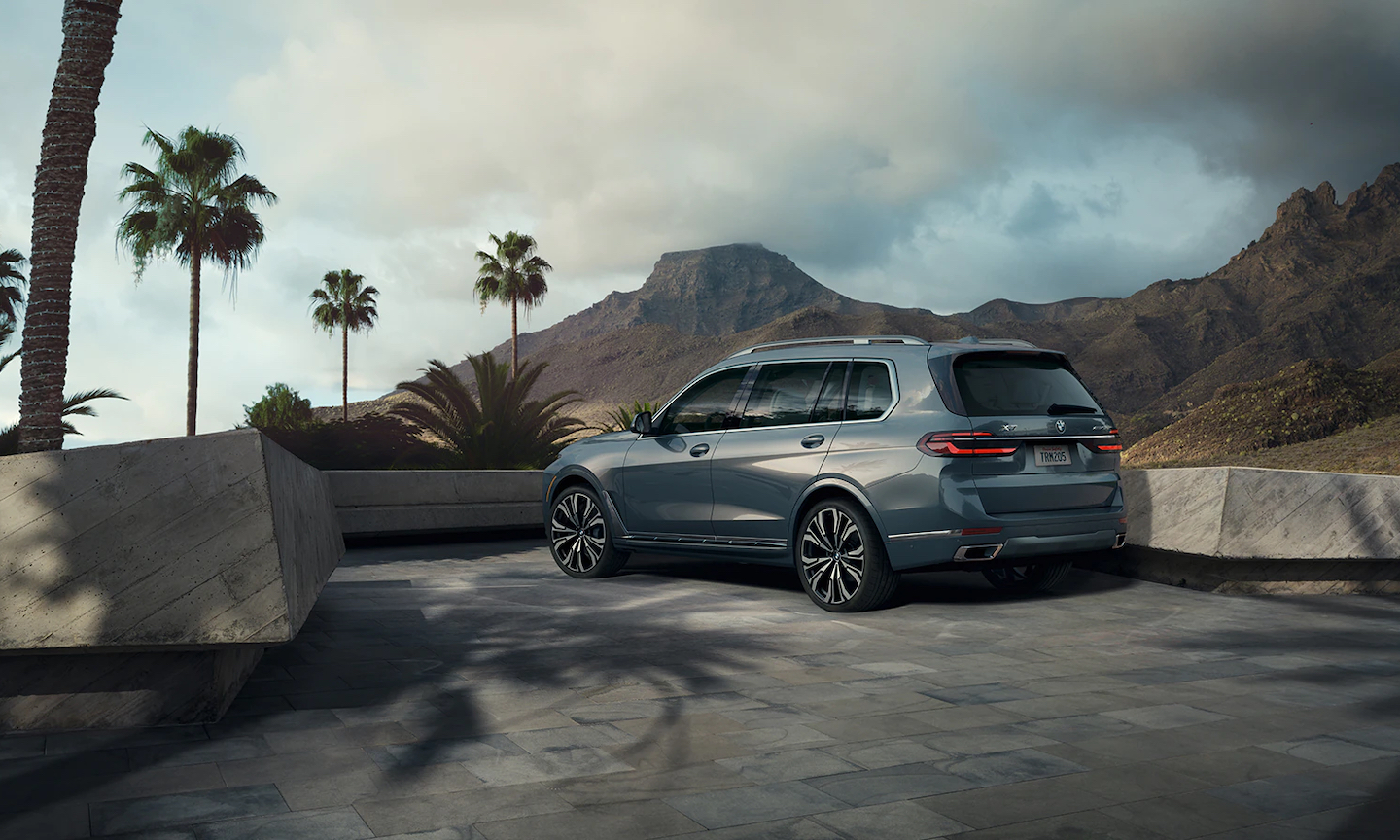 The BMW lineup is diverse, with something for almost everyone. If you're not familiar with the brand, you might not realize which models are available for 2023 and whom they might appeal to. The BMW of Silver Spring team put this guide together to show you what BMW has to offer so you know where to start your car-buying journey.
X1 - BMW's entry-level crossover offers outstanding value for drivers who want an agile SUV with great fuel economy and a lavish cabin. Seating for five makes it great for new drivers and small families alike. With up to 241 horsepower, the X1 is a fun-to-drive SUV.
X3 - Stepping up to the X3 offers a little more of everything—more power, more space, and more options. Drivers will appreciate the 382 horsepower delivered from the available M TwinPower Turbo engine for the M40i model.
X4 - Designed for drivers who want a sporty experience from an SUV, the X4 is a sleek, head-turning model. The athletic stance, aggressive styling, and available X4 M model make this one perfect for the driver who wants power and prowess.
X5 - The goldilocks of BMW SUVs, the X5 is incredibly popular. It's perfect for so many different drivers, thanks to the flexible trim levels. Want a hybrid? There's an X5 for that. Want a powerful SUV? There's an X5 for that. Want a great family SUV? There's an X5 for that too.
X6 - Get a maximum of 617 horsepower, 553 pound-feet of torque, and a 3.7 0 to 60 mph in an SUV? That might sound unattainable until you meet the X6 M. Less powerful models still offer generous safety and technology features, gorgeous styling, and pristine handling.
X7 - Drivers who crave top-tier luxury will adore the BMW X7. As the brand's flagship SUV, the X7 offers the best of BMW. Despite being the largest and most heavily-featured BMW SUV, the X7 still achieves a combined 22 mpg. This highly-awarded model features impressive cargo space, respectable power, and the latest tech.
2 Series - This model is the smallest in the lineup, offering entry-level pricing and outstanding value for new drivers and daily commuters. The 2 Series is small, efficient, and still retains that luxury appeal of BMW.
3 Series - The 3 Series delivers surprising performance in a compact package. With standard rear-wheel drive, a combined 29 mpg, and several awards, the 3 Series is a well-rounded sedan with tons of fun features. Drivers who want something above entry-level, without breaking the bank will adore this model.
4 Series - The 4 Series comes in a gran coupe, coupe, and convertible for 2023, making it one of BMW's most versatile models. With 255 horsepower and 295 pound-feet of torque on the lowest trim, this sporty model is perfect for drivers who want an enthusiast experience without sacrificing practicality.
5 Series - As the BMW car lineup gets larger, so does the luxury element. The 5 Series is perfect for professionals who want to take clients out for dinner and still go on family trips on the weekends. With generous features and a mid-level price point, the 5 Series offers great value for those who want something not too big or too small.
7 Series - The lavish 7 Series offers a sporty silhouette for drivers who crave performance and comfort from an executive sedan. The inline-six engine offers a gratifying growl and the 375 horsepower requires some maturity to appreciate properly, without getting into trouble.
8 Series - Drivers who want everything—and then some—will want the 8 Series. This flagship model is outfitted with the best of the best from BMW. A heart-pounding 523-horsepower V8 engine, M Sport Brakes, and 12.3-inch Central Information Display are just a couple of stand-out features on this stand-out model.
Z4 - For the true enthusiast, the classic BMW Z4 was built to inspire. The rear-wheel drive provides premium traction and the well-balanced weight makes the Z4 excellent in curves and on mountains. The truly adventurous might even explore its limits on a track day.
Pre-Owned Options - For many drivers, a pre-owned vehicle is the best option. Pre-owned models allow drivers to get more features, more value, and more savings without breaking the bank.
See anything that speaks to you? If you're ready to get behind the wheel of one (or more) of these models, contact the BMW of Silver Spring sales team today. We'd love to show you an in-depth view of the models that pique your interest the most. We're here for you, from shopping to servicing and beyond. Whether you're looking to lease, purchase, or just explore, we're here to help.
Image Credit: BMW